Return to the Garden (Short)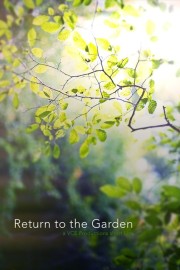 The first thing we see is a man and a woman (Isaiah Stratton and Allee Sutton Hethcoat) in the woods. They are in love, and spending time out with nature, including a nearby waterfall. We next see them in church, where the priest is recounting the story of Adam and Eve. Next thing we know, they are pregnant and getting ready for the baby. And then, tragedy strikes. Now, they are adrift in a life together, not really communicating with one another. This is when it gets the hardest, and when they need to fight the strongest, for their life together to work.
Jake Hutchinson and D. Erik Parks's "Return to the Garden" has, as it's framing device, the backdrop of the story of the Garden of Eden, but that merely is used as a parallel to symbolizing the strife our couple deals with after they have the greatest joy in their lives taken away from them. This is the type of film I love best when it comes to integrating religious teachings and faith into a narrative- it's pronounced enough to offer a powerful insight to the story, but doesn't hit you on the head with a particular religious message, either. This is a story about regaining faith in the only thing that mattered before a devastating loss, and it's a powerful story, elegantly told by the directors in a simple manner, with the music by Max Hoffman and Lucas Morton doing as much to tell the story as dialogue. It's a tone poem about love rediscovered after loss, and it's a beautiful thing to watch.