Top Gun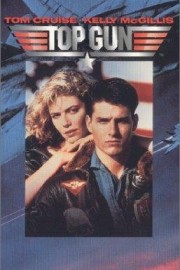 While "Risky Business" launched Tom Cruise into stardom in 1983, "Top Gun" is what put him in the stratosphere of Hollywood's elite movie stars. To a certain degree, he's never really left that level (although his non-"Mission: Impossible" box-office makes one think otherwise, nowadays), and it's a credit to how easily charming he is as an actor that he's been around for 30-plus years, and we're still willing to follow him anywhere, even if his involvement with Scientology has taken the bloom off the rose at times.
But Cruise wasn't the only person whose star hit peak brightness with "Top Gun." The film is also one of the biggest claims to fame of it's producing team of Don Simpson and Jerry Bruckheimer, who had "Flashdance" and "Beverly Hills Cop" before it, but whose "formula" as producers came into form with this action drama about Naval pilots at an elite training school in California. When Simpson, Bruckheimer and Cruise collaborated four years later with "Days of Thunder," it's not a surprise they lifted this film's story structure, and it's one that Cruise has followed in a lot of films ever since. That's not a bad thing, because it's Cruise and co. playing to their strengths, but as much as we want to know what to expect from filmmakers, don't we also want them to expand their horizons, as well? No matter; with "Top Gun," they tapped into something special, and no, it's not great art, but it's still a lot of fun after 30 years.
Cruise stars as Pete Mitchell, a Naval pilot whose call sign is "Maverick," and honestly, that's all you really need to know about him. Okay, it helps to know that his father, also a pilot, was killed in action in 1965, and the details of that have led to Pete having a hefty chip on his shoulder, and we also see him with his RIO "Goose" (Anthony Edwards) and his family (with Meg Ryan making a great debut as Goose's wife), but everything about Maverick's personality resides in his call sign. He's a Hell of a pilot, but he takes too many chances, something his commanding officer (James Tolkan) puts simply when he says, "You're writing checks your body can't cash," just as he is having to send Mav and Goose to Top Gun, where the top 1% of Naval aviators go for training in old-school flight combat (dogfighting). There, they are pushed to the limits by commanding officers Viper (Tom Skerritt) and Jester (Michael Ironside) and evaluated next to their peers like Iceman (Val Kilmer) and his RIO, Slider (Rick Rossovich), and Hollywood (Whip Hubley) and Wolfman (Barry Tubb) by a civilian instructor, call sign Charlie (Kelly McGillis). Will Maverick be able to show he's the best during combat simulations with his instructors? Will he be able to woo Charlie, who doesn't date students? I've seen too many '80s movies to think the answer to both will be anything but yes, but let's just see how this turns out…
The film was directed by the late Tony Scott, an action director ("Crimson Tide," "Days of Thunder," "Man on Fire") high on style and not terribly interested in deeper substance, and it is probably his definitive film, although not his best (that is the Quentin Tarantino-scripted "True Romance"). Here, his greatest achievement is what he and cinematographer Jeffrey Kimball were able to do when it came to the dogfight sequences, which were done with real F-14s provided by the Navy, and the results are exciting and breathtaking to watch. It's controlled aerial stuntwork, but it doesn't make it any less suspenseful to watch, even if it's just watching Maverick and Iceman square off against their instructors set to Harold Faltermeyer's quintessentially '80s rock instrumental score, which fits in effortlessly with the songs like "Danger Zone" and the Oscar-winning "Take My Breath Away." The latter is the love theme between Maverick and Charlie, but that sentiment fits better with the action sequences Scott and co. came up with for this story.
I've never really considered "Top Gun" a big favorite of mine, but I do enjoy watching it when the chance presents itself. Sometimes, it's because I love watching those aerial sequences. Sometimes, it's because of how hilariously of it's time it is. Sometimes, it's because of how Roger Avery and Tarantino completely pointed out the homoerotic undercurrents of the film during a famous scene in Avery's "Sleep With Me," and how it really makes that gratuitous volleyball sequence play even funnier than it already did. And sometimes, it's just because, let's face it, it's simply a fun movie to watch. Sometimes, that's all you need, and it makes the film feel like a classic in all the right ways.